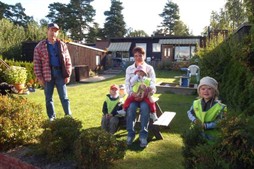 Bo Göthe och Maud Skytt
"A healthy indoor environment"
Since we have day care center and recreational activities in our building where many children are present, it was important to have a healthy indoor environment. When we heard about the heat pump Acma Four Seasons and its unique functions with both heating, cooling, ventilation and air treatment, without the disturbing outdoor unit, we immediately decided to do the investment. We recommend everyone to buy an Acma HP Four Seasons.